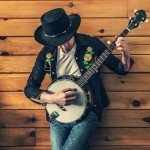 Hello! The name's Blaine and welcome to my Celtic music website! In 2015, I bought the domain Celticmusicinstruments.com after falling in love with Celtic music and decided to give people a site where they could learn more about these fantastic instruments. I even decided to buy myself a tin whistle from Amazon with hopes that I could be as good as Tommy Makem was one day.
If you have any questions/concerns feel free to contact me.
Follow me on social media below.
Hope you enjoy the site!