I've compiled an extensive list of some of the best Celtic music online categorized by Celtic artist. This list also includes Irish tunes, Irish folk songs, traditional Irish music, and more!
What is Celtic Music?
Celtic music defines a wide range of musical compositions that may have originated from different places across Western Europe, including Scotland, Ireland, and Wales. The term "celt" has often been used to describe the native people of these countries and that is how their music came to be known as Celtic music. Popularized as a type of Irish folk music that has distinctive lyrics and tunes, this type of music today can be heard not only in Scotland, Ireland, and Wales but also across the globe including places like Spain, the United States, and the United Kingdom. Many places have seen very large Celtic music revivals spawning several different festivals including places like the Isle of Man.[1]
Celtic music has been around for centuries and has had an influence on many of the different forms of music, most notably in American bluegrass and country. There's just something about the bagpipes and the melodies of a Celtic song that bring out so many feelings and emotions in people. There are many Celtic artists, performing in a variety of Celtic music styles. Some of the most popular being:
Adrian von Ziegler
2 Hours of Celtic Music
Wolf Blood
Legend
For the King
A Celtic Tale
Celtic Thunder
The Galway Girl (2015 Version)
Ireland's Call
Heartland
Amazing Grace
Hallelujah
The Chieftans
Up Against the Buachalawns
Boil the Breakfast Early
Friel's Kitchen
No. 6 The Coombe
O'Sullivan March
The Clancy Brothers
The Wild Rover
Mountain Dew
The Rising of the Moon
Patriot Game
Finnegan's Wake
Clannad
In A Lifetime
Theme from "Harry's Game"
Robin (The Hooded Man)
Caislean Oir
https://www.youtube.com/watch?v=sjj64PFO_DU
Buachaill On Eirne
Celtic Woman
Teir Abhaile Riu
Danny Boy
Fields of Gold
Orinoco Flow
Nil Se'n La
Enya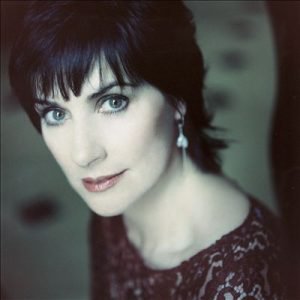 Only Time
Boadicea
Echoes In Rain
Orinoco Flow
The Celts
Gaelic Storm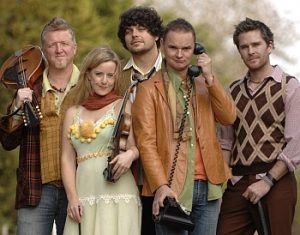 Scalliwag
https://www.youtube.com/watch?v=MVbD5tJ_H9w
Kiss Me I'm Irish
Slim Jim and the Seven Eleven Girl
Raised on Black and Tans
The Night I Punched Russell Crow
Loreena McKennitt
The Mystic's Dream
The Mummer's Dance
https://www.youtube.com/watch?v=lc7Ke9Org9U
Dante's Prayer
Night Ride Across the Caucasus
https://www.youtube.com/watch?v=-NrOR_9eqyI
God Rest Ye Merry, Gentlemen (Abdelli version)
References
Home – Yn Chruinnaght. (n.d.). Retrieved July 13, 2016, from http://www.ynchruinnaght.com/
Summary
Reviewer
Review Date
Reviewed Item
Author Rating